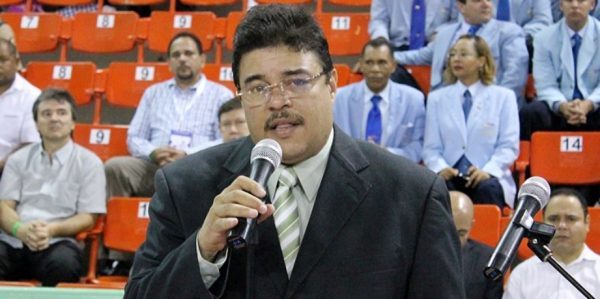 Minister of Sports Francisco Camacho admits the Ministry of Sports pays elite athlete Marileidy Paulino but RD$10,000 as her allotment in the Parni, the Ministry of Sports elite athlete support program. But he says the Ministry funds the Athletics Federation with RD$1 million a month for the training programs of Paulino and other Dominican athletes. He made the comment after Paulino complained about the lack of support from the Dominican Olympic Committee and the Ministry of Sports.
The Minister of Sports says that the Ministry has covered the air fare and lodging for attending the Oregon 2022 event and the recent Tokyo Olympic Games. Minister Camacho says that Paulino gets to keep all the cash prizes she wins in the competitions. He said Paulino cashed in on US$50,000 for her wins in the Oregon 2022 championship, as reported in N Digital. Paulino also has earned thousands for her wins in the Diamond League.
Paulino has complained about the delays in the repairs to the track at the Juan Pablo Duarte Olympic Center. She has also complained about the lack of support to the request for Dominican nationality for her coach, Yaseen Perez. Perez is Cuban and this presents difficult visa issues when traveling today.
The Z101 media group gave Paulino a new house for her family. She also has the support of the Creso corporate responsibility program of the Inicia group, with the co-backing of Popular Bank.
The sports writer of El Nuevo Diario William Aish criticizes the response of the Minister of Sports. He said Camacho's response was "inappropriate." He suggests that Camacho sit down for a cup of coffee with Paulino. "Minister, stop calling up journalists, stop beating around the bush, listen to Marileidy. She is the face of Dominican Olympic sports today," he writes.
Read more in Spanish:
N Digital
YouTube
El Nuevo Diario
3 August 2022