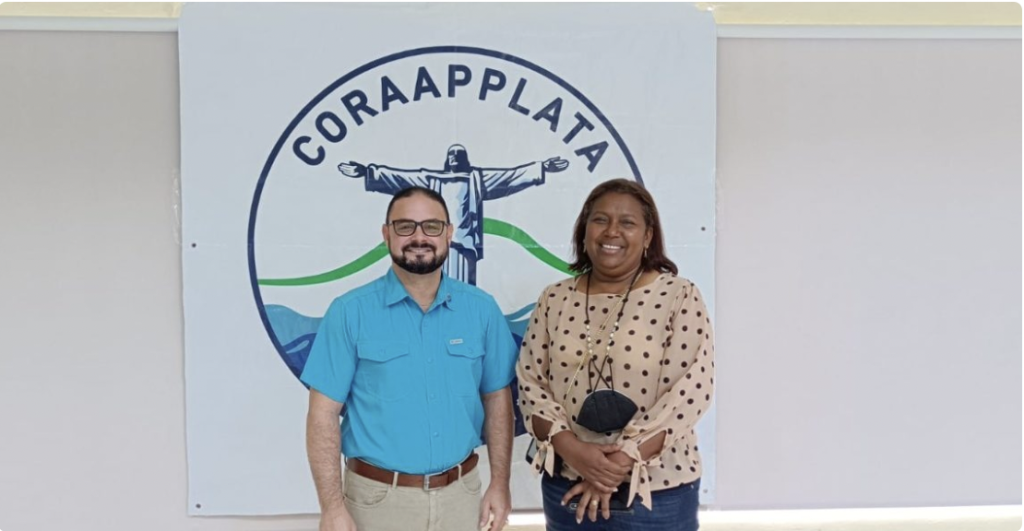 The Puerto Plata Aqueduct and Sewer Corporation (Coraapplata) announces RD$135 million will be invested to solve in the short and long term needs for drinking water and sanitary system situations in the municipality of Sosua.
Oliver Nazario Brugal, director of Coraapplata, met with community and business leaders to explain the plan for the new water works. He said that three tubular wells will be built in the sector María La "O." An impulsion line with a system of valves will solve the lack of water in Los Castillo, La Mina and El Cachimbo.
Nazario Brugal said the La Ciénaga and Callejón de La Loma neighborhoods in Cabarete will be connected to the wells already built in that area. A new water storage facility will be built. The funds will also be spent on the cleaning and habilitation of the treatment plant in the aqueduct of La Catalina. This will solve the water problems affecting Sea Horse Ranch, Playa Laguna, Playa Chiquita and all the western part of Sosúa.
"Coraapplata is going to acquire a suction truck to work on the cleaning and unblocking of the sanitary lines, a tanker truck to supply drinking water exclusively in Sosúa and a sanitary system will be built on General Céspedes Street (Camino Los Llibre)," he said.
Nazario Brugal stated that the Atlantic Tourist Corridor is the project that will bring the definitive solution to the drinking water problems in the province of Puerto Plata, including the municipal district of Veragua (Espaillat). He said the beginning of the construction is delayed due to legal issues.
Read more in Spanish:
N Digital
3 August 2022