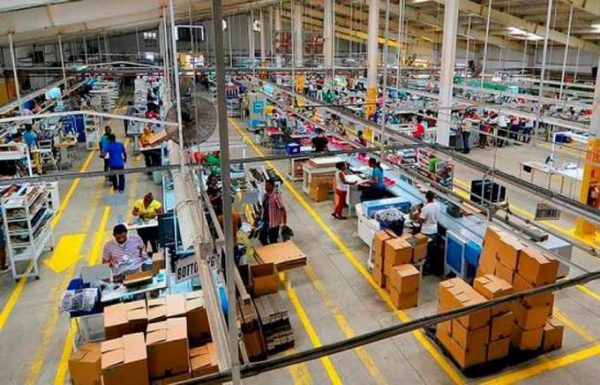 The president of the Dominican Association of Free Zones (Adozona), Luis José Bonilla announced if the present pace of contracting continues, the country could surpass US$8 billion in exports of goods and the rest in exports of services, with a net foreign exchange generation of US$1.7 billion for companies operating under the free zone regime. The free zone sector expects to end the year with a total impact on the national economy of 7.2% of Gross Domestic Product.
Bonilla made the announcement on the occasion of the celebration of the National Day of Free Zones. President Luis Abinader was present. He spoke of the many new opportunities for nearshoring. He urged the strengthening of the public-private alliances to promote a comprehensive strategy to promote the Dominican Republic as a global manufacturing and logistics hub.
"We are already a mature, consolidated, strong, diversified and growing sector, in a country with enviable conditions of geographic location and economic, political and social stability," Bonilla stressed.
In his keynote speech for the ocasion, President Abinader emphasized that from the first day he took office he has been committed, attentive and present to the thriving free trade zone sector.
"The situation of our country would be very different from the one we are living today if it were not for the leading role of this sector during the pandemic and after it, in the moments that we have been supporting the growth experienced by our economy," he said.
The President spoke of how more than half a million Dominicans are directly impacted in one way or another by the activities generated by this sector.
Read more in Spanish:
El Dia
El Caribe
17 August 2022