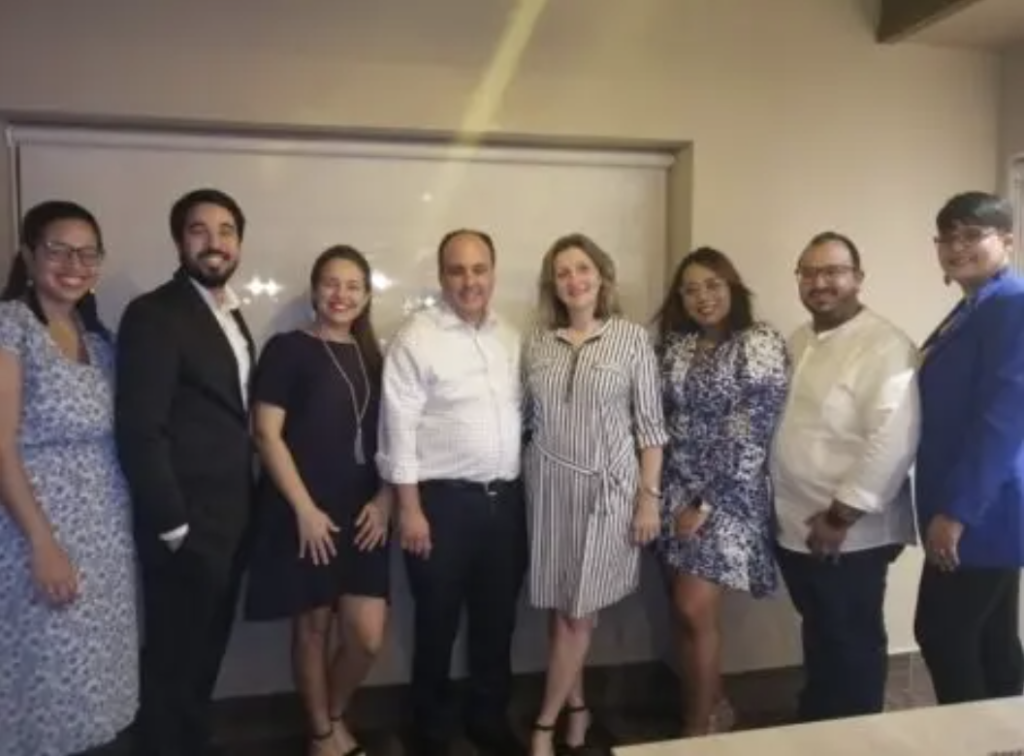 The Two Oceans in Health (2OiH) health research center, in alliance with the prestigious academic entity Harvard T.H. Chan School of Public Health, announces its first graduates of the Principles and Practices of Clinical Research (PPCR) program. Harvard's T.H. Chan School of Public Health is currently ranked as the best school for public health in the world by both the Academic Ranking of World Universities and EduRank. It is also ranked as the second (tie) best public health school in the nation by US News & World Report.
Eddy Perez Then is the president of Two Oceans in Health and has served as advisor to the Presidency on Covid-19. He is the director of the O&M Medical School and the Global Health and Biotechnology Research Center.
In this way, the organization contributes to the strengthening of the capacities of the new generation of scientific researchers in the Dominican Republic.
The graduates are Massiel Méndez Jorge, 2OiH knowledge manager; Ketty Quezada, 2OiH planning, monitoring and evaluation manager; Mariana Checo, vascular sonographer and researcher at Profamilia; Sorivel Sosa, director of monitoring and evaluation Dominican Institute of Virological Institutes (IDEV); Víctor Capellán, internist, medical auditor, medical director of MyMédicoTelemedicine; Services and second opinion health consultant; Juan Olivo, associate consultant at 2OiH.
Each of the participants completed an intense nine-month distance learning program (facilitated live from Boston and broadcast on-site at TwoOceans in Health), which included a three-day advanced statistical workshop and a manuscript writing workshop.
Read more:
Hoy
Harvard T.H. Chan School of Public Health
Two Oceans
27 December 2022