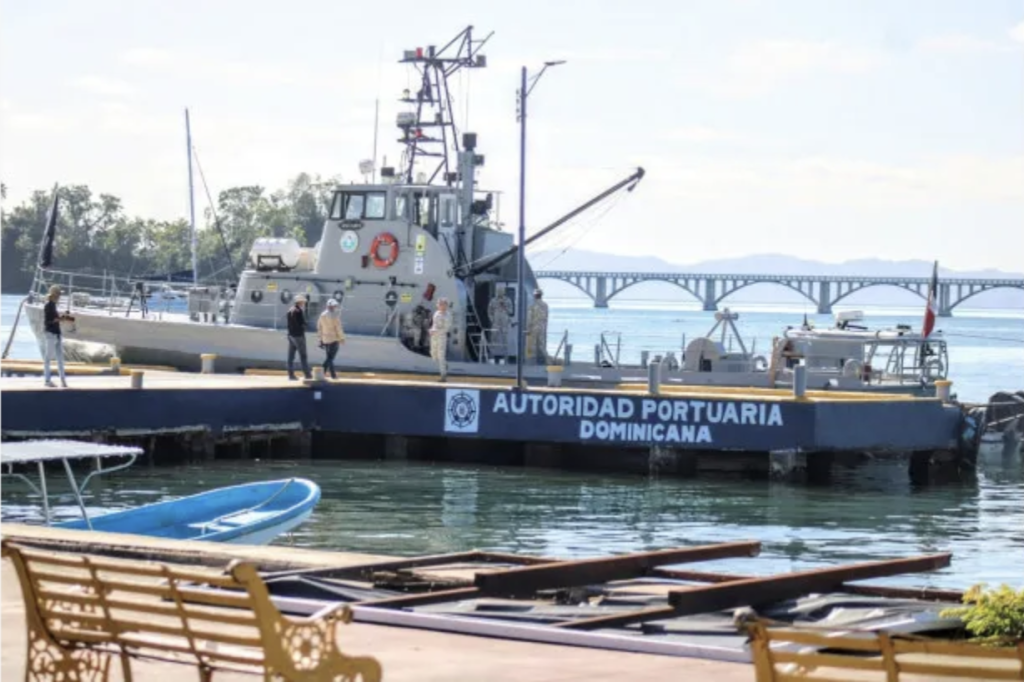 The renovated public dock of Samaná is in operation. Dominican Port Authority (Apordom) executive director Jean Luis Rodríguez was in Samana on Tuesday, 17 January 2023 for the official inauguration. The public tourist and transshipment pier was renovated to boost the tourist destination. It is part of the Apordom National Plan for the Construction and Rehabilitation of Fishing, Tourist and Sports Docks.
More than RD$13 million were invested to improve the maritime experience for local boat owners, fishermen and tourists. The public dock of Samaná is used as a maritime transport route to Sabana de La Mar, Cayo Levantado out island and Los Haitises national park, fishing activities, and by those taking tours and by private sailboats docking in Samana. Tourists depart on whale-watching trips from that port.
"At the Dominican Port Authority, we believe in the sustainable development of our communities, economic, social, environmental and inclusive sustainability. We believe it is unnecessary to have large budgets to carry out works of great impact," said Rodríguez. He said the Samana pier was carried out using mostly materials purchased in the province and local workers. New in the design is that ramps were left for people with disabilities.
The Port Authority says that works continue on the construction of a new breakwater. The port agency is also working on the Sánchez fishermen's dock on the southern coast of the Samana peninsula.
Read more in Spanish:
Dominican Port Authority
Dominican Port Authority
24 January 2023