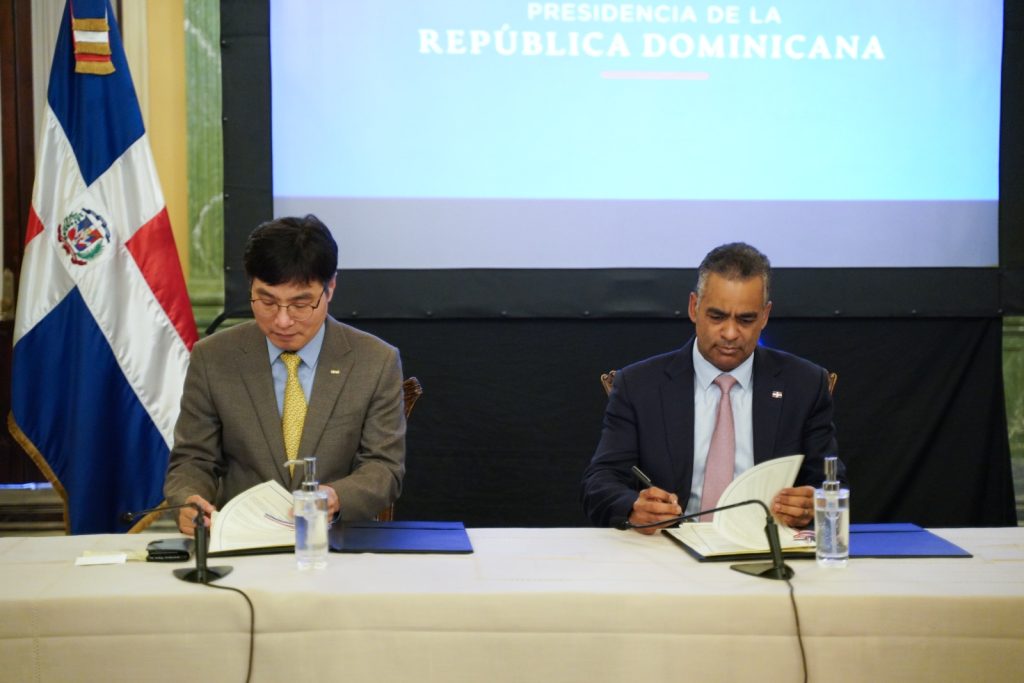 The Ministry of the Presidency and Korea Airports Corporation (KAC) signed on Tuesday, 21 March 2023 a preliminary agreement for the evaluation of the construction of an airport in Pedernales as part of the Pedernales-Cabo Rojo Tourism Development Plan, developed under the aegis of the Pro-Pedernales Trust Fund and the Public-Private Alliances Agency.
Minister of the Presidency, Joel Santos Echavarría and the vice president of KAC, Young Gu Shin signed the agreement at the Presidential Palace. Present were Sigmund Freund, director of the Public-Private Alliane Agency; Deputy Minister for Economic Affairs and International Cooperation at the Ministry of Foreign Relations, Hugo Rivera; and the Second Secretary in charge of Political Affairs and Cooperation of Korea in the Dominican Republic, Seongbin Yeom.
KAC is a state-owned company comprehensively managing 14 regional airports in Gimpo, Gimhae, Jeju, Gwangju, Cheongju, Yangyang, Muan, Ulsan, Yeosu, Sacheon, Pohang Gyeongju, Gunsan, and Wonju. The corporation has been involved in airport developments and improvements in Colombia, Peru and Ecuador, among other countries.
Joel Santos announced that President Luis Abinader will travel to South Korea in April 2023. He will have an extensive agenda in that country. The DR is a major importer of South Korean goods. Santos said the meeting will mark a before and after in the Dominican and South Korean bilateral relation.
Read more:
Ministry of the Presidency
Korea Airports Corporation
DR1 News
Ministry of Tourism
23 March 2023