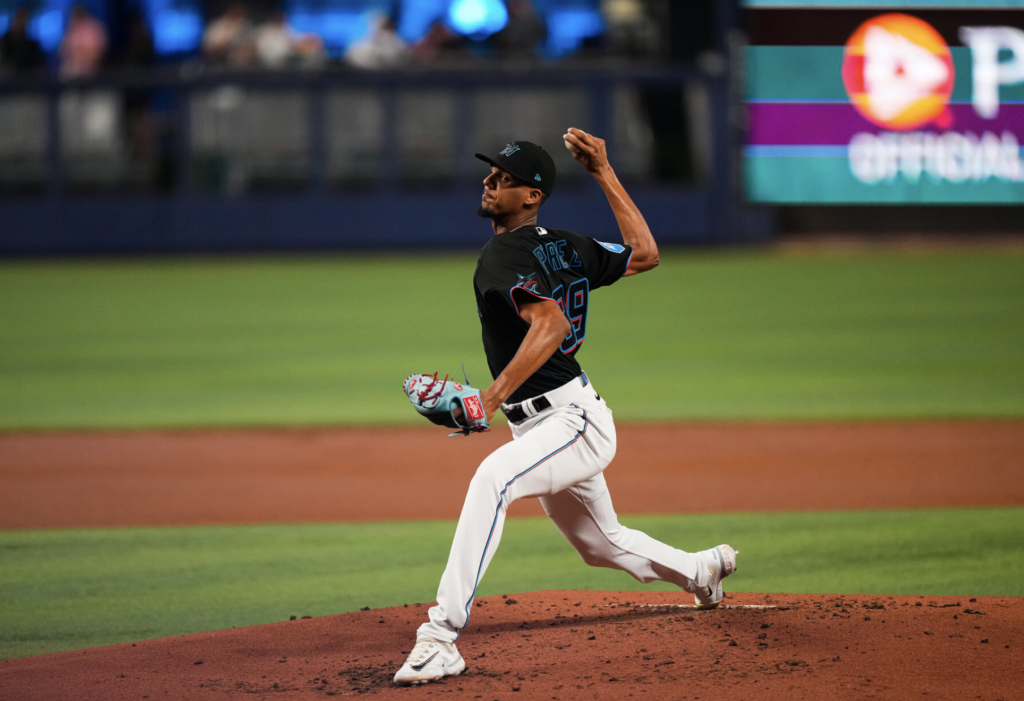 Baseball is the national pastime of the Dominican Republic, and there are great stories about something good, or even great, done by a Dominican ballplayer. This past week saw two such events. The first was the successful outing by recently called-up pitcher Eury Perez of the Miami Marlins. In just his second Major League start, he pitched five excellent innings to help his team defeat the Washington Nationals 5-3 and sweep the series Perez was the youngest player in Marlin history to make his debut in the Big Leagues at 20 years and 27 days . Eury Perez was expected to reach the Big Leagues, since he was one of the top 10 prospect in all of baseball. While his first outing was not so good, this one, with five innings, three hits and six strikeouts was very powerful.
The second news item is not about a big-time ballplayer, or a great play that was made, but rather about a young 10 year old who is so promising that a talent scout and trainer has committed US$80,000 (RD$4.3 million) to the boy's father for the right to prepare, represent and sign the young fellow when he is eligible, which is not until 2029!. In exchange for this money now, the trainer will also receive 50% of any signing bonus that is to be given the boy when he signs.
This is just another saga of the reality show that is the baseball game of prospects. The one-in-600 odds (probably even higher) do not scare off talent scouts if they see someone with talent. In this case, the scout did his due diligence and found out that the boy really is going to be 11 this week, although he looks much older.
The boy's father worked at one of the many "baseball Academies" that groom promising players for professional baseball, and the father has been involved in preparing many successful prospects. So, this young child is in training at a facility in Guerra that has already seen signings of seven figures in the recent past for the next six years.
Read more in Spanish:
El Caribe
22 May 2023