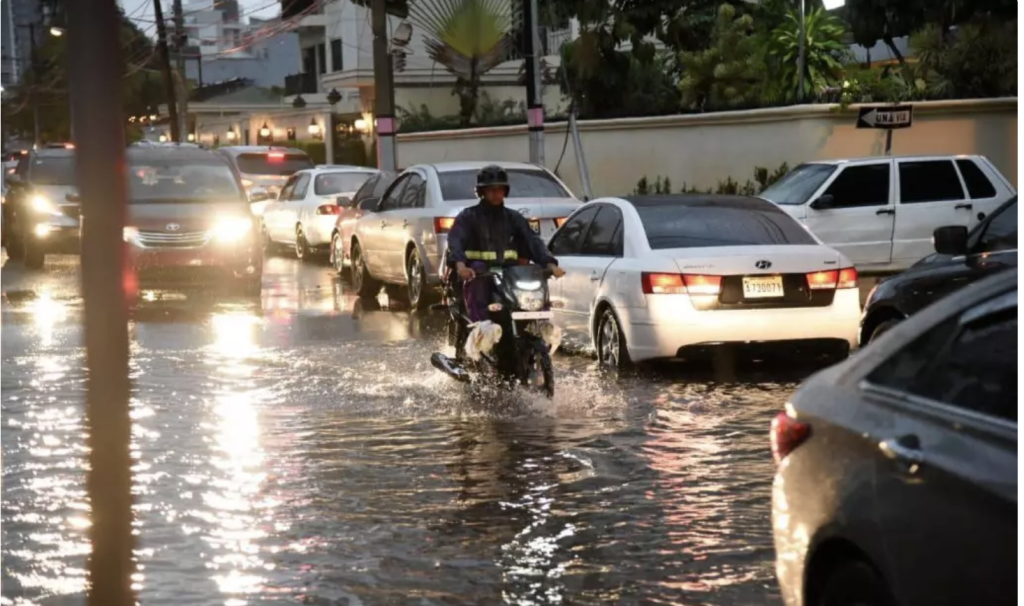 "It never rains, but it pours," says the saying. Heavy rains in the north brought flooding in Puerto Plata, after long months of drought. The rains raised the water level of many of the country's reservoirs. The intense rains brought by a passing trough that fell on Friday and Saturday were welcomed nationwide. They cleared the skies of Sahara Dust, brought cooler temperatures and the waters so necessary for the city vegetation and farms and drinking water.
The wet weekend might have ruined beach trips or other outdoor activities, but the rains did contribute a lot of water to many of the nation's reservoirs, especially in the Cibao region. One of the most impressive increases was the seven-foot, four-inch increase to the water level at the Moncion dam, according to the National Water Resources Institute (INDRHI). Because of the rains, the dam received nearly 40 cubic meters (M3) of water per second (m3/s). The amount of rain would fill an Olympic size pool in well under a minute.
At the Sabaneta Dam a significant nine-foot increase was registered. Because of the very wet conditions in the area, the Sabaneta waters will not be released for irrigation use until this week.
The vital reservoir at the Tavera dam in Santiago and the Bao Reservoir saw impressive increases in their water levels (nearly seven feet), which bodes well for the Central Cibao Water System.
The lakes behind the dams at Rincon and Hatillo, perhaps the two largest on the island, also significantly increased their levels. This is a major plus for the vast rice farms in the area of La Vega, Monsenior Nouel, Duarte and Sanchez Ramirez provinces.
Finally, the small dam at Jigüey in San Jose de Ocoa also saw an increase of over three feet (1.08 m). On the negative side, the dams at Sabana Yegua, between Bani and Azua, saw their level go down about a foot and the Valdesia dam in San Cristobal province, a major supplier of the water for Santo Domingo, experienced a slight decrease of a few inches.
A report in Listin Diario urges maintenance works at the dams to correct for sediment.
The forecast is for rains to continue somewhat on Monday. On Monday, Greater Santo Domingo awoke to a fog that completely covered the urban areas. Fog is about low altitude clouds produced near the surface of the earth. Fog happens when there is a very hot day and very cold night.
Meanwhile, Minister of Environment Miguel Ceara Hatton alerted that only 7% of rainwater is saved, when the country needs to store 30% of rainwater to deal with critical water situation.
Read more in Spanish:
Noticias SIN
Listin Diario
Diario Libre
Noticias SIN
Noticias SIN
N Digital
Listin Diario
22 May 2023