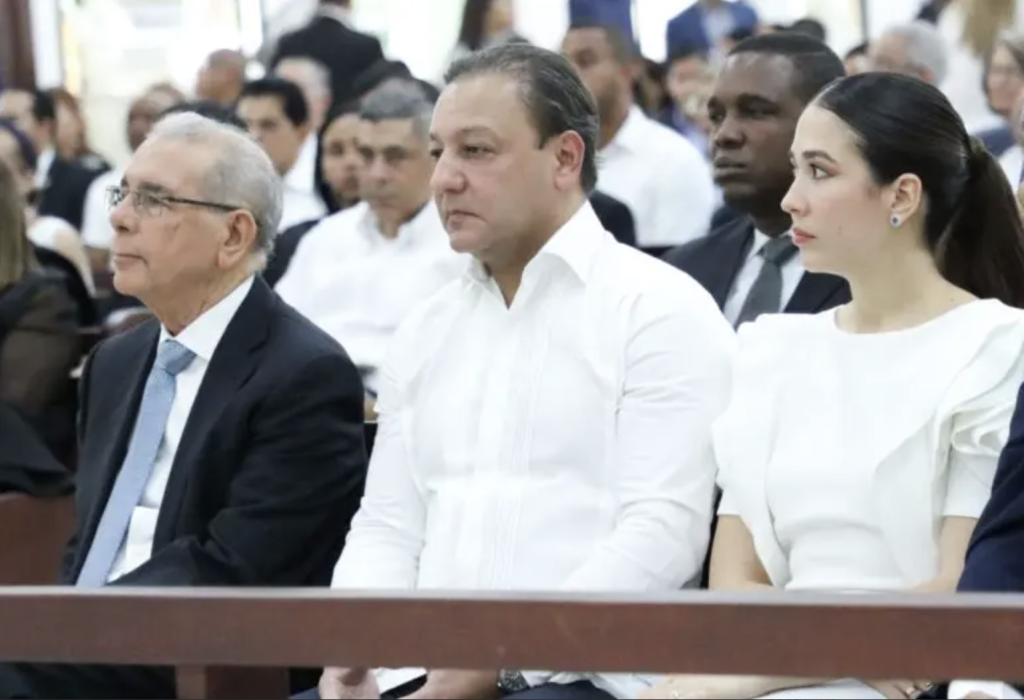 Former President Danilo Medina (2012-2016 and 2016-2020) returned in time to attend mass for the deceased mother of PLD pre-candidate, Abel Martinez. Medina had explained he traveled to the United States to treat health problems. As reported, Medina underwent radiotherapy treatment in the United States to treat the prostate cancer he was diagnosed with.
Medina himself has said that he is responding adequately to the treatment, which according to his doctors, will allow him to adequately overcome the condition.
Medina traveled on 4 April 2023 to Miami, Florida. Prostate cancer is the most diagnosed cancer in the world after breast cancer and is more frequent after the age of 70.
The media reported that he appeared in good physical condition in his first public appearance. He has shaved his mustache.
As reported, once in the Dominican Republic, Medina has held meetings with the PLD leadership to socialize the work agenda that he will be leading in the main districts of the country. Medina is the president of the Dominican Liberation Party (PLD).
Read more in Spanish:
El Dia
25 May 2023