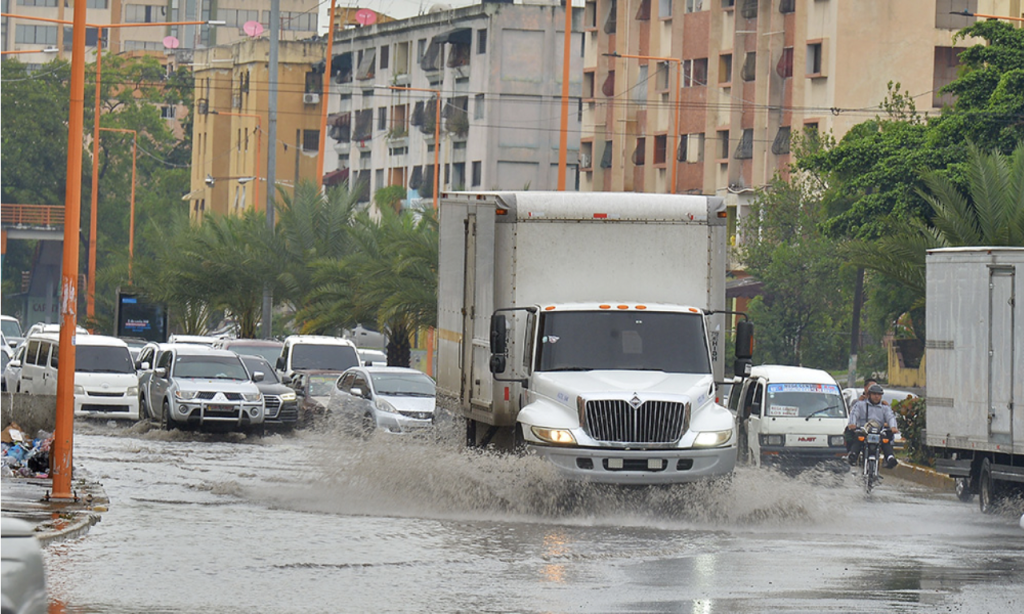 It was chaos again on Wednesday, 24 May 2023, as rains flooded the capital city. In recent years, trees and grass sidewalks, patios in single homes have been replaced by 15 to 40 floor-high rise residential buildings. All the concrete has not helped the drainage and the city floods when heavy rains fall.
This time, for the most, the rains are welcome because they relieve the water shortage.
The rains continued all day on Wednesday. The weather conditions are expected to continue through the rest of the week.
The Onamet forecast is for more rains for the Caribbean coastline provinces of Barahona, Azua, San Cristóbal, Greater Santo Domingo (including the National District) and other inland provinces, such as Monte Plata. In the afternoon, heavy downpours with thunderstorms and wind gusts will also affect La Romana, San Pedro, El Seibo, Hato Mayor, Monte Plata, Duarte, Monseñor Nouel, Sanchez Ramirez, La Vega, Santiago, Puerto Plata, Santiago Rodriguez, Valverde, Dajabon, San Juan de la Maguana.
For Friday, Onamet forecasts the continuation of the showers, thundershowers and wind gusts over coastal towns, with intense rains in the Central Mountain Range and north of the country in the afternoon, affecting the provinces of Dajabon, Santiago Rodriguez, Valverde, Puerto Plata.
Read more in Spanish:
El Caribe
Onamet
25 May 2023