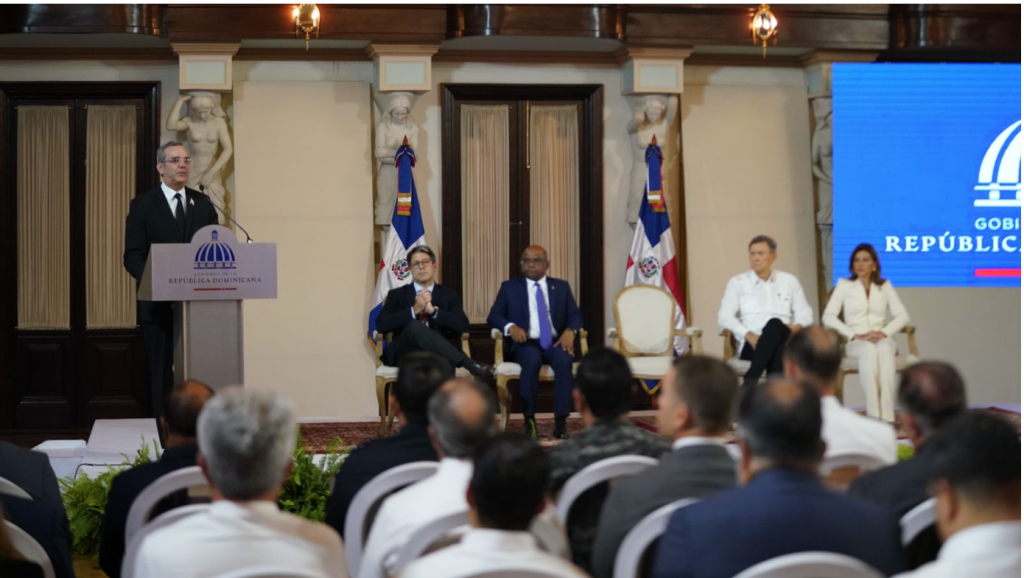 President Luis Abinader met privately for an hour and 20 minutes with Abdulla Shahid, president of the UN General Assembly, Abdulla Shahid at the Presidential Palace on Friday, 17 June 2022. The visit was Shahid's first to Latin America. The Presidency said that main issues afflicting the Caribbean region were covered in the closed door meeting. President Abinader has insisted on more global cooperation for the security, economic, social and political crisis in neighboring Haiti.
Shortly after, Shahid and President Abinader participated in a panel on tourism and environment to discuss key tourism sector issues. Attending was the vice president of the Punta Cana Group, Paola Rainieri and the president of the National Association of Hotels and Tourism (Asonahores), Rafael Blanco Tejera. On the table were environmental issues such as the sargassum that is affecting the Caribbean Sea and is attributed to climate change.
Speaking at the event, Shahid praised the Dominican tourism recovery. "I want to congratulate the Dominican Republic for the good performance it has achieved with tourism, despite having been impacted, like everyone else by the pandemic," commented Shahid.
"It has been an honor for me to witness this very important discussion on tourism, an issue that is even more relevant given our status as a small island developing state, like the Maldives. In countries like ours, our economy depends on more than 30% of the tourism sector, in some cases more than 80%," said President Abinader. Shahid is also Minister of Foreign Relations of the Maldives in north-central Indian Ocean.
Read more:
Hoy
El Nuevo Diario
El Caribe
N Digital
Listin Diario
DR1 News
20 June 2022