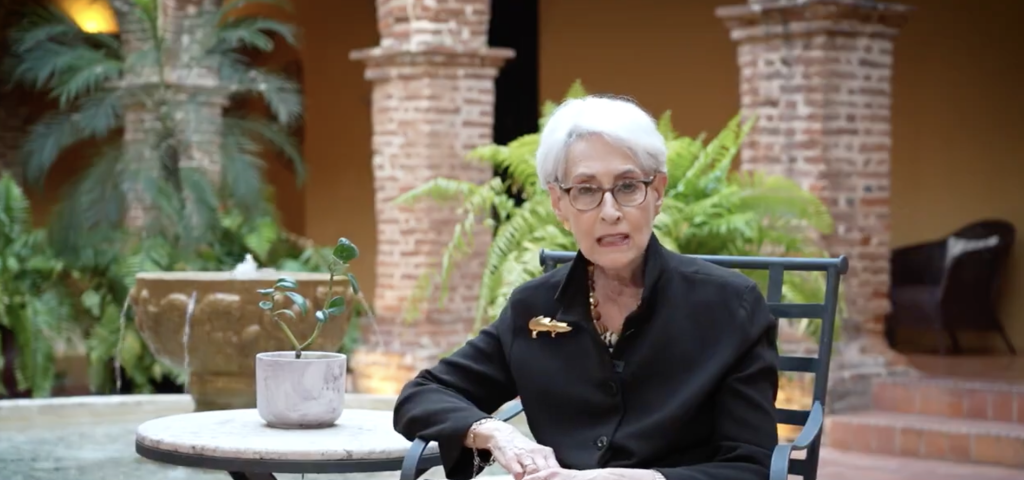 Foreign Minister Roberto Alvarez speculated in an interview in Diario Libre that the underlying reason for the recent visit of United States Under Secretary of State Wendy Sherman to the Dominican Republic was to produce a video to tell everyone that the relationship between the two countries is normal and thriving. The US has yet to name a US Ambassador.
Sherman produced a tourism promotional video shared on her social networks and through the US Embassy in the Dominican Republic website. The background was the Colonial City that she visited in April 2023.
Since the US Secretary of State issued the travel notice in November 2022 that dark-skinned US travelers were being targeted here, efforts were underway for the US to demonstrate proof of this statement or remove the alert. Recently, US Florida Representative Maria Elvira Salazar had asked for the warning to be removed. US Secretary of State Tony Blinken responded that it was but an alert.
Nevertheless, it would just be around a month for the US government to send Sherman and shortly after the alert was removed.
Foreign Minister Roberto Alvarez stated: "Every time one of their officials comes, the earth trembles for some. I read the speculations about the orders that Deputy Secretary of State Wendy Sherman brought… but each person is free to think in his or her own way. To me, her visit had one main purpose that was the video from the Colonial City. To show that the relationship between the two countries is normal and that the concern over the travel alert will be overcome by the relationship continuing in a very friendly and normal way."
Follow the story:
Diario Libre
Sherman DR tourism promotional video
US Embassy in the DR
DR1 Forums
DR1 Forums
9 May 2023